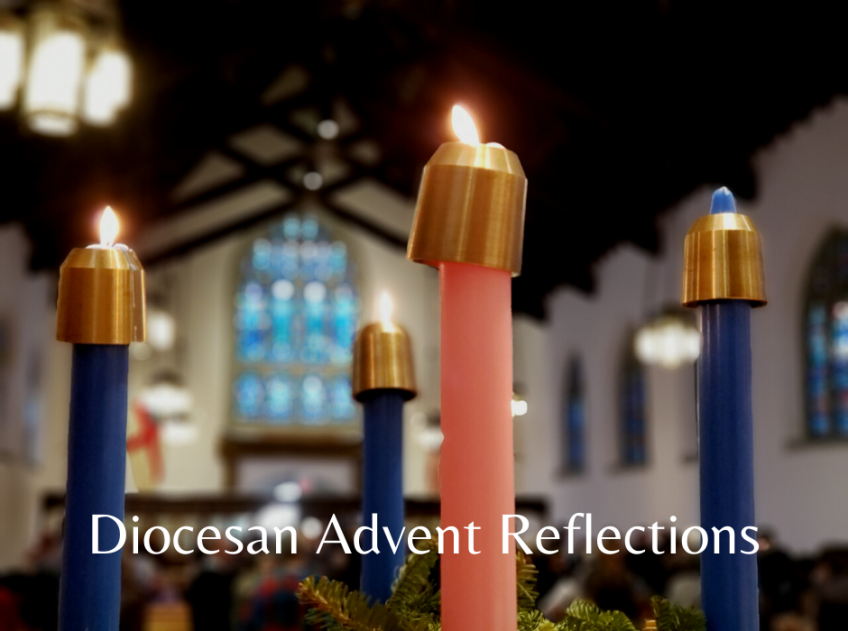 Advent is a time when we wait in joyful hope for the coming of our Savior, Jesus Christ. As we prepare for the Christ-child, we would like to offer you reflections to help you enter into the beauty and splendor of this glorious season. This year we have collected reflections based on the Daily Office readings from people, both lay and clergy, across the diocese.
These reflections are available to you in three different ways:
1. For those who wish to have things printed off, we have a pdf of all the reflections for you. You may also make copies of the reflections available for people in your parish who do not have electronic access.
2. If you prefer to get an email with the day's reflection sent to you, you can sign up for that here. We just need your name and email address. I will then send you an email with the reflection each morning.
3. Each day's reflection will be posted on a blog on our website. You can access that here.
A special thank-you to Mother Mindy Valentine Davis for compiling all the reflections. I'm so delighted that we have so many different voices represented for the Advent season.
Wishing you a blessed Advent season!
~Sara Bitner, Communications Officer