Diocesan Convention
The annual Convention is where members of the diocesan community gather to conduct the business of the diocese, strengthen fellowship, equip and expand their capacity for ministry, and renew their faith through prayer and worship.
The annual Convention and special conventions are convened by the ecclesiastical authority of the diocese, usually the bishop, or in the absence of a bishop, by the Standing Committee. Each parish of the diocese is entitled to appoint up to four lay deputies to serve as members of the Convention. All clergy canonically resident in the diocese, and in good standing, are considered members of Convention.
Occasionally Special Conventions are convened to address a matter of critical consequence to the life, work and health of the diocese; or to elect a bishop.
The principal business of the Convention is to address legislation and resolutions, elect officers of Convention, and members and representatives of canonical bodies, establish the assessment for funding the diocesan budget, and adopting a budget for the coming year. The bishop, who serves as president of Convention, gives his report on the state of the diocese in his pastoral address.
Formation and education are an integral part of Convention through workshops, presentations, exhibits, and networking. A program, speaker, or new initiative is often highlighted during the business sessions, and ministry celebrated through the presentation of the Bishop's Shield award to persons who given exemplary service to their churches and communities.
Prayer and worship undergird all aspects of Convention, most notably through the Convention Eucharist.
---
2021 Conventions


Diocesan Convention | October 9, 2021
The 174th Diocesan Convention will be held on Saturday, October 9, at 10 am. This meeting will be held remotely via Zoom.
Registration for the 174th annual Diocesan Convention is now open.
You may register here: https://www.diomil.org/diocesan-convention-2021-registration/
All clergy and lay deputies attending Convention must register online by September 27, 2021. Only clergy who are canonically resident in the Diocese of Milwaukee are eligible to vote at diocesan convention. No late registration will be permitted.
Deputies will need to have their own desktop or laptop computer; it may be possible to manage with a smartphone, but it is not recommended.
The Diocesan Convention will be available for live-stream viewing on the Diocese of Milwaukee's Youtube channel. Please note that clergy and lay deputies who view Convention on the live-stream format will not have voice or vote.
Those who register by the deadline will receive emails with the links to attend the virtual Convention, as well as a link to register for an optional orientation/practice session on Tuesday, October 5.
If you have any questions about the registration process or reporting certified lists of lay deputies, you may contact Barbara Klauber, administrative assistant, at or (414) 272-3028/ext. 111.
Proposed Diocesan Budget for 2022
Nominations for All Elected Positions
Descriptions of Elected Positions
How to Submit Resolutions

Special Convention | June 26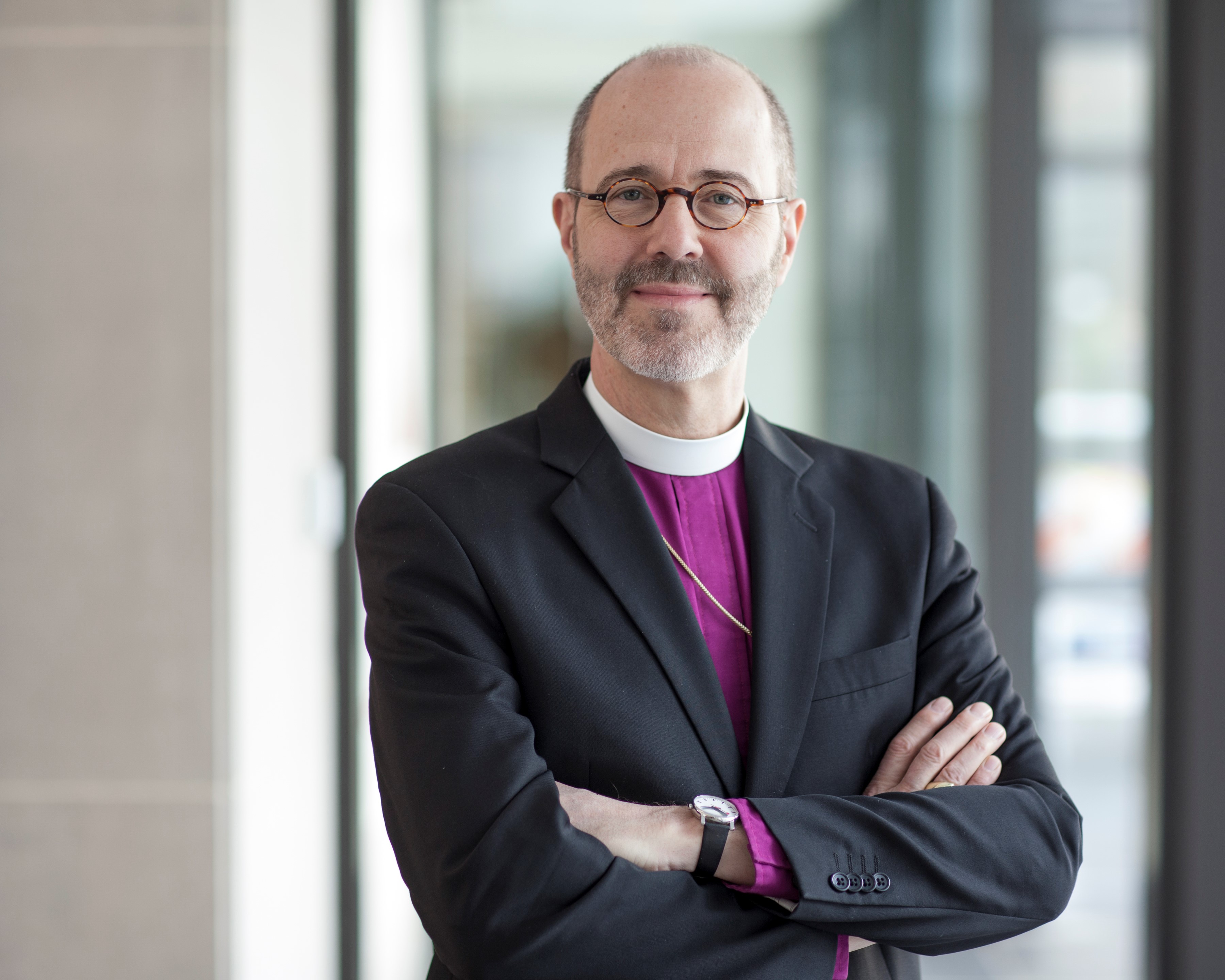 A Special Convention to confirm Bishop Jeffrey Lee as the provisional bishop of the diocese was held on June 26. You may view a recording of the proceedings below.
Draft Minutes from the June 26 Special Convention
---
2020 Diocesan Convention
The 173rd Annual Convention of the Episcopal Diocese of Milwaukee was held remotely on Saturday, October 3. The convention was livestreamed and it is available to view on our YouTube channel.
We shared a number of video presentations with the Convention. Presiding Bishop Michael Curry shared a special pastoral address with us, Bishop Steven A. Miller shared his last pastoral address to the Convention, we shared a tribute video with Bishop Miller to celebrate his 17 years of ministry with the diocese, and we remembered those who have died in the diocese in the past year with a video necrology.
Election Results
Brief Agenda
Rules of Order for Diocesan Convention 2020
Nominations for Positions
2021 Budget Packet
Resolutions
Reports to the 2020 Diocesan Convention
Bishop's Appointments
Draft Minutes from the 173rd Diocesan Convention
---
Special Convention: July 16, 2020
Bishop Miller called a special convention on Thursday, July 16, 2020, at 4 p.m. for the sole item for consideration: amending the canons to allow us to hold our fall diocesan convention by virtual or electronic means.
Draft Minutes for the July 16 Special Convention
2019 Diocesan Convention
The 172nd Diocesan Convention was held on Saturday, October 19, 2019 at the Madison Marriott West Hotel.
Questions? Contact Barbara Klauber, administrative assistant, at or (414) 272-3028 / ext. 111.
172nd Convention Minutes (draft)
172nd Convention Election Results
172nd Convention Appointments
Canon 34
2020 Diocesan Budget with Transition
Standing Committee Report to 2019 Diocesan Convention

2018 Diocesan Convention
Minutes of the 2018 Convention
Bishop's Sermon to the 171st Diocesan Convention
Photo Gallery
Election Results
2017 Diocesan Convention
Minutes of 2017 Convention (draft)
Election Results
Photos from 2017 Diocesan Convention
Report of Task Force on Canon 28
---
Constitution and Canons of the Episcopal Diocese of Milwaukee (Revised October 2020)