Staff Directory
The diocesan staff serves the people and parishes of the Diocese of Milwaukee as they come to see, know, and serve Jesus, in the local and worldwide mission of the church. To dial staff directly, call 414-272-3028 or toll-free 800-236-3028, plus the listed extension.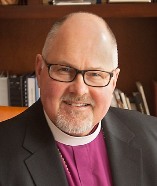 The Rt. Rev. Steven Miller
Bishop
414-272-3028 x 154


Bishop Steven Miller oversees the mission and ministry of the diocese, the liturgy and worship of the church, and the pastoral care and discipline of the clergy and parish leadership. The bishop has a liaison function between the diocese and its parishes, the diocese and The Episcopal Church, the diocese and the Anglican Communion, and the diocese in its ecumenical relationships. The bishop prays, studies, preaches, teaches, and makes provision for the sacraments throughout the diocese.
Peggy Bean
Canon for Congregations
414-272-3028 x 158


As the Canon for Congregations, Ms. Bean helps congregations assess their strengths and opportunities for growth, and coordinates training and resources for leadership and ministry development. She is also the lead trainer for our Diocesan Church Development Institute (DCDI) which trains clergy and lay leadership teams. As the diocesan Transition Minister, she assists congregations as they enter a search process for ordained leadership, and she will also help clergy as they look for a new position. The Fresh Start program is a two-year program for clergy in a new position and she is the lead trainer for this as well.
The Very Rev. Steven Peay
interim Canon to the ordinary
414-272-3028 x 119

In December 2019, Steven Peay joined the staff of Nicholson House as Bishop Miller's interim Canon to the Ordinary. Among his duties are the responsibility for the deacon's school, pastoral care for clergy, and assisting the bishop with a variety of administrative tasks.
A native of Indianapolis, Indiana, Peay began his ministry as a Benedictine monk of Saint Vincent Archabbey. Peay was ordained to the priesthood in 1982. After 18 years of monastic life, earning several degrees, and serving as an assistant professor and Academic Dean at Saint Vincent Seminary, he left the monastic life and Roman Catholic Church, and served Congregational churches in Wisconsin for a number of years. Peay joined the faculty at Nashotah House Theological Seminary in 2008 and taught Church History. He worked as Academic Dean and Dean-President there before stepping down in 2017, taking appointment as Research Professor of Homiletics and Church History. He was named Dean-President Emeritus by the Board that same year.
Peay joined the staff of the Cathedral Church of All Saints in Milwaukee as Associate Dean and Canon Residentiary in 2018, and he continues to serve there, focusing on spiritual formation. Peay is married to Julie and has two adult step-sons, Jeremy and Matthew.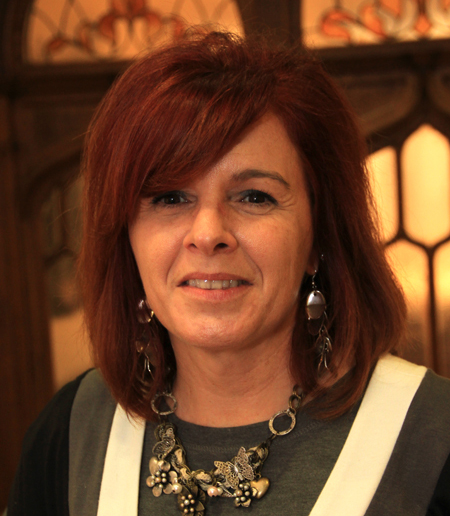 Patty Jaffke
Office Coordinator
414-272-3028 x 156


The Office Coordinator assists the bishop with calendar coordination and oversees the daily operation of the Bishop's Office and Nicholson House, including communications technology and property management, which is also provided for the St. Andrew's, Milwaukee building. Ms. Jaffke also coordinates the health and life insurance program for clergy and lay employees of the diocese and congregations, as well as assisting in finances and convention coordination.

Barbara Klauber
Administrative Assistant
414-272-3028 x 111


The Administrative Assistant serves the diocese and parishes by supporting the flow of communication — responds to diocesan email, assists the bishop with correspondence, produces mailings, greets callers and visitors to the diocesan office, and produces a weekly electronic newsletter. Ms. Klauber also coordinates the diocesan convention and provides support for other diocesan events.
The Rev. Marge Kiss
Accounting Operations Assistant
414-272-3028 x 157


As Accounting Operations Assistant, Marge supports and works with our outside accounting firm, Numbers 4 Nonprofits, to ensure the day-to-day operations of the finance department. Regular procedures include approving invoices for payment into an online bill-paying system; processing deposits; preparing and calling in payroll. Other yearly matters include sending out letters regarding the parish assessment; culling parochial report data and diocesan convention preparation along with Ms. Barbara Klauber. Though her job description does not include the phrase, "and other items as needed," it seems to be creeping in. In addition to her work at the diocese, she is the deacon at St. Thomas of Canterbury, Greendale.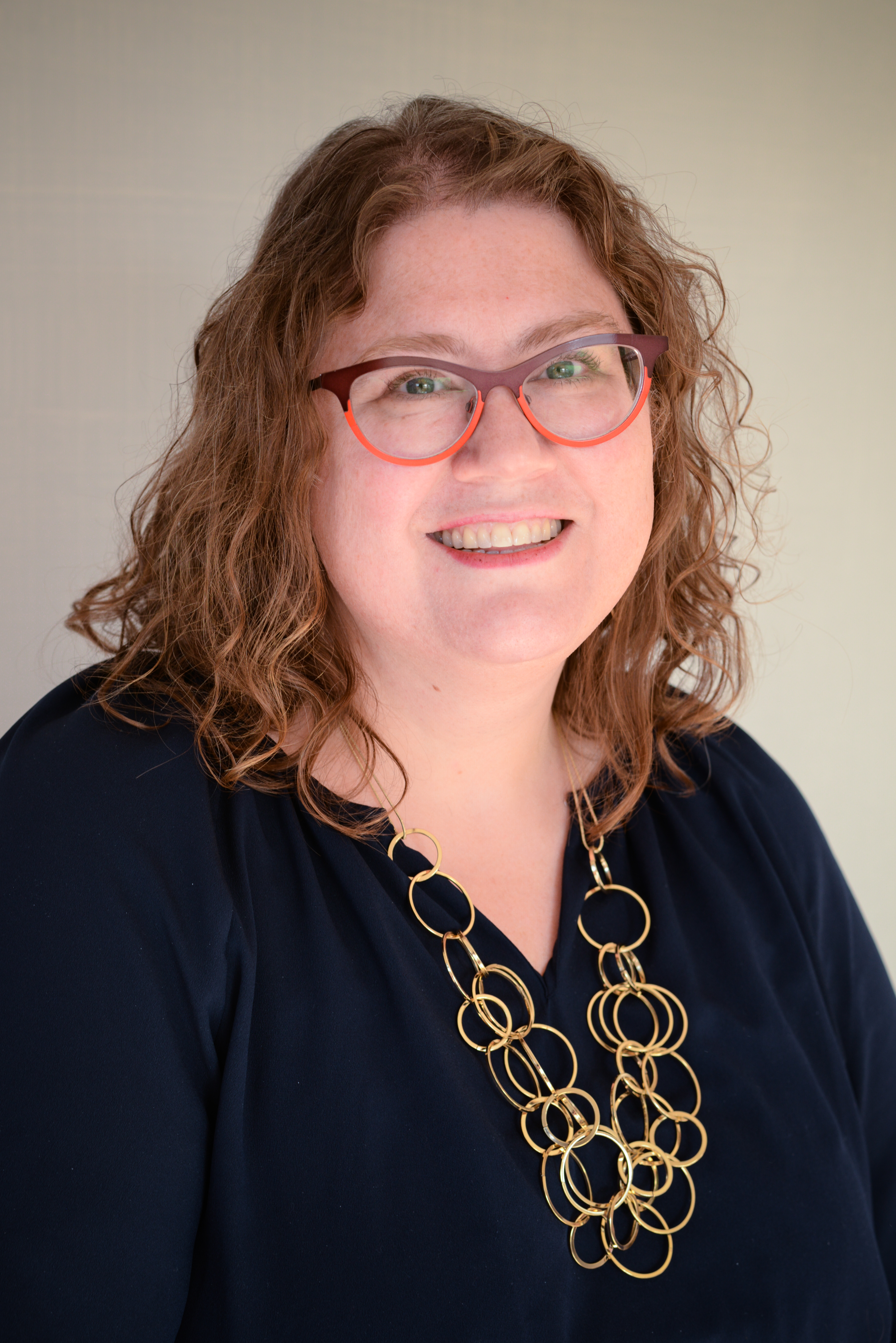 Sara Bitner
Communications Officer
414-272-3028 x 116


The Communications Officer is responsible for finding and sharing stories of God's mission throughout the Diocese of Milwaukee. Ms. Bitner maintains the diocesan website and social media, produces newsletters and promotions for diocesan activities, and provides communications support to diocesan parishes. In addition to her work at the diocese, she is also the parish administrator at St. Mark's Episcopal Church in Milwaukee.
THE REV. KEVIN STEWART
MISSIONER FOR COMMUNITY ENGAGEMENT
414-345-7971

As Missioner for Community Engagement, Kevin Stewart spends much of his time developing and nurturing trusting relationships with those in the community, many who may not be worshipping in our churches on Sunday mornings. He identifies possible opportunities for engagement and extends invitations to join in faithful service and meaningful ministries. Kevin represents the Episcopal Diocese of Milwaukee at community events throughout the diocese but with particular attention to the greater Milwaukee area. Along with Roman Catholic deacon Jim Banach, Kevin founded Collars on the Corner, a ministry of presence and prayer. Kevin is also active in the anti-gun violence movement in Milwaukee.
According to Deacon Stewart…
The words stated by another are sure: The people we serve and partner with may not come into our churches on Sunday, but they join us as we serve and minister to one another. This adage provides a focus for me as Missioner for Community Engagement, along with providing us guidance and understanding. Community engagement is about developing trusting relationships, identifying possibilities, naming opportunities, and extending invitations to join in faithful service and meaningful ministries. My role is to support you — persons and parishes — of the diocese as you passionately engage and purposely serve your communities.