Ecumenical and Interfaith Collaboration
Christ demands of us the humility to remember that The Episcopal Church is not the only church, nor Christianity the only faith, revealing God's love in the world. The work of making God's kingdom known on earth will be done in collaboration with people from many paths. Inter-religious hate and intolerance are alive and ill in the world, bringing persecution and violence. The Church must respond with active love to create dialogue, understanding, and hope.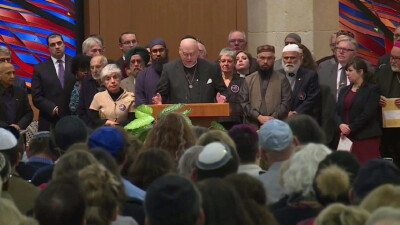 The Diocese of Milwaukee works towards unity among Christian denominations through active participation in the Wisconsin Council of Churches and among faiths through the Interfaith Conference of Greater Milwaukee. Perhaps most important are the partnerships that parishes form with their ecumenical neighbors to tend to their communities' needs.
At the national level, The Episcopal Church works towards worldwide Christian unity through participation in the World Council of Churches and its agreements of Full Communion with the Evangelical Lutheran Church in America, the Moravian Church in America, the Philippine Independent Church, and the Mar Thoma Syrian Church of Malabar. The Episcopal Church offers fantastic resources for ecumenical and interfaith dialogue through their Office of Ecumenical and Inter-Religious Relations.
The Rev. David Simmons serves as the Ecumenical Officer for the Episcopal Diocese of Milwaukee.