The Rev. Kevin Stewart Given Excellence in Education Award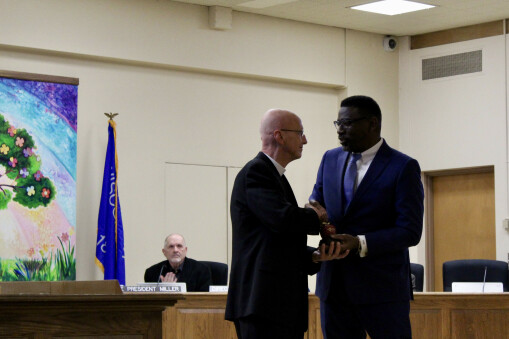 Congratulations to the Rev. Kevin Stewart, diocesan missioner for community engagement, who was awarded the Excellence in Education Award from the Milwaukee Public Schools last night.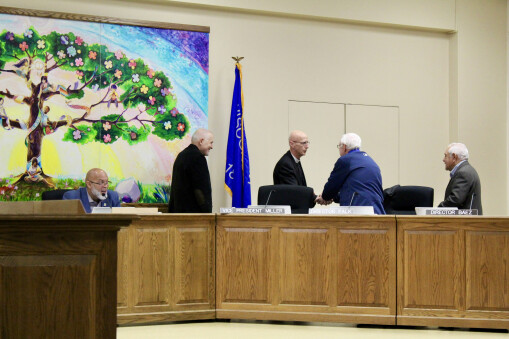 Here is what they had to say about Deacon Kevin Stewart:
Each month, the Milwaukee Board of School Directors recognizes an outstanding school, student, staff member, parent, or community member for a display of excellence, achievement, and innovation that may serve as an example to our school district and the entire Milwaukee community.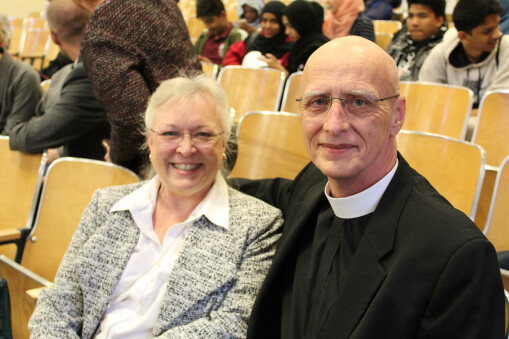 This month, the Milwaukee Board of School Directors is pleased to present the "Excellence in Education Award" to:

The Reverend Kevin Stewart

At all times, Reverend Kevin Stewart strives for justice and peace for all people and for the dignity and respect of every human being. He stands for those without standing; the poor, weak, sick, and lonely. He especially stands with and serves all who are in danger, in sorrow or in any kind of trouble.

The Reverend Kevin Stewart was ordained in the Episcopal Church on June 2, 2007, and has an extensive professional background in the non-profit sector.

Pastor Stewart is an individual that the students and staff of MPS count on in a variety of areas. He regularly provides support and comfort to the district and schools in times of need, such as when members of the MPS family have passed on. He is a regular and enthusiastic supporter of the district's yearly Health & Hygiene Drive. Pastor Stewart has helped plan and participated in team-building, solutions-based discussion, mindful moments, impromptu conversations and more at Central Services and the MPS School Support Center.

The following are some comments that MPS staff shared to describe Pastor Stewart's impact on improving district and school culture:
Pastor Stewart is non-judgmental, which clearly shows in his solution-focused conversations.

He is genuinely kind and empathetic.

He listens instead of focusing on formulating a response.

The time he spends in our building either for a planned mindful moment or an impromptu conversation, are genuine and time he spends with us freely.

He is neutral and provides ideas and feedback that are thoughtful and child-centered.

Kevin has been very open to supporting staff and students by offering his time and resources.

He brings a calm that is needed in our building.

Reverend Stewart fits right in with us.

He has positively changed the climate at our building.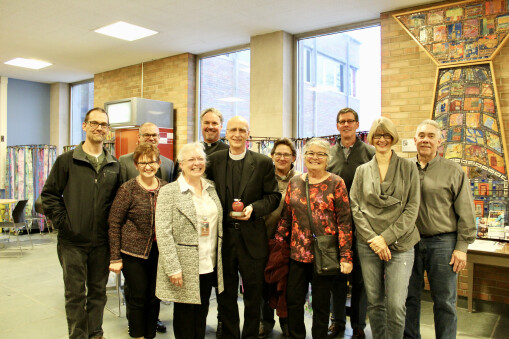 Ramon Evans, Principal of Lincoln Center of the Arts, shared the following about the support Pastor Stewart has provided at Lincoln Center:

Pastor Stewart, or Pastor Kevin as we affectionately refer to him, has made a huge impact at Lincoln Center of the Arts for all stakeholders. As he calls it, "Collar up!" When students and staff see him in the school, it brings a smile to our faces. He speaks to and inspires staff. Pastor Kevin has worked extremely hard to assist our school community with developing important partnerships, including one with several Episcopal churches in our area. We have had several meetings with the pastor of St. Paul's church to partner for our Spring concert to purchase fans for every classroom. As we know it gets very hot in schools in May, August and in some cases September. Pastor Kevin even serves on our School Engagement Council.

The Milwaukee Board of School Directors recognize and honor the Reverend Kevin Stewart, for his dedication, outstanding leadership, and commitment to excellence on behalf of the students of the Milwaukee Public Schools and the MPS community.
Congratulations to Deacon Kevin Stewart!