Mission and Ministry Still Happens in the Diocese of Milwaukee
Two weeks ago the Commission on Mission and Development was having a conversation about our churches and wondering how people are not only staying connected with one another but also how they are continuing to live into their mission and ministry. We decided to contact all of our churches and find out. Here are a few examples from some of our conversations.
St. Paul's in Watertown is a church with an average Sunday attendance in the upper 40s, and they have a huge heart for ministering to their local community. Mary's Room provides baby needs such as diapers and wipes to those who financially need help. They also work with local churches to provide food for families in need through a backpack program.
So, how could they continue with these vital ministries in a pandemic and keep people safe? For Mary's Room, they are providing supplies for a month with curbside pickup to keep the volunteers safe and also encouraging recipients to stay home for longer periods. In this time of COVID-19, an additional ministry was started by making masks to give away and sell. They have made over $2500 from sales and have given away many masks.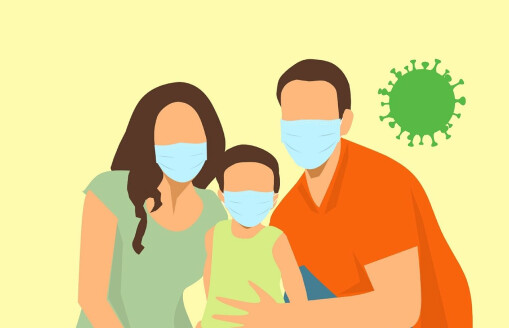 St. Paul's organizes and participates in a cooperative ministry with other churches in their area. With the pandemic, the work of this ministry, providing food to families in need, suddenly became more complicated. How could the churches together supply food to families for not just one week but a few weeks at a time? They talked with the school district and, because the school district had a contract with the bus company, they still had a way to deliver the food to the families in need. Then they had to decide how to pack the backpacks while remaining safe. Typically, each church volunteers to provide one particular item for each backpack (for example, jars of peanut butter). They came up with an idea of moving the packing station to a church with an overhang so one person can lay out all the backpacks opened. A person from each church drives up and loads up the backpacks with their designated items. When they finish filling all the backpacks, they drive away and the next person comes to put their items in and on and on until the bags are filled. The last person zips and makes sure that the backpacks are ready for the bus driver to pick them up and deliver them to the families.
St. Paul's shows us they will continue their mission and ministries. Not all ministries can continue, but they could adapt some and find a way to still serve people safely. I know they would be more than happy to help your church think creatively if you would like some creative ideas of how your ministry could be adapted to this new day.
In my conversation last week with Seth Dietrich, rector at Christ Church in Whitefish Bay, I heard their Outreach committee had decided to meet twice a month to discuss new ideas for ministry as well as reimagine their current ministries. Right now they continue by providing more money than food, and they assist with the to-go meals at All People's Lutheran Church on the north side of Milwaukee. They also have a dedicated mask-making group which is making masks for Froedtert Hospital. A parishioner obtained a design from the hospital and then she purchases the materials needed. People who are making the masks pick up the packets of material from her home and when they're finished making the masks, drop off in a designated container. She then takes then to the hospital and the process begins again.
Right now people who have sewing skills can provide their talents, and those who may not have those skills can provide money for supplies for All People's to-go food program or material for masks. Providing several ways for people to help gives opportunities for the people of the parish community to participate as they are able.
Christ Church is also trying to provide connection and space to people in the congregation who may usually help or participate in the life of the church but just can't begin to think of adding one more thing to their new routines. With many younger families in the congregations, the church leaders see them stretched with having no additional time for Zoom meetings or online church events. Just getting through the day-to-day things with kids' schooling, working (often more hours), and getting daily supplies, which takes a lot more time than it does simply going to the store, is tougher. They need rest, support, and comfort of knowing the church is there. Christ Church is trying to keep people connected and not burdened. They've stressed to families to join as they can, and they openly acknowledge that these are difficult days. Online activities may not be for everyone, but with good communication, the parishioners know there's always a place for them to join in as they are able.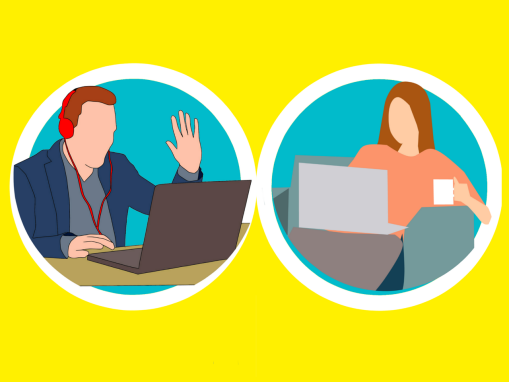 The opportunity before the church right now is how to be the Church, how to adapt, and how to be available — not only our parishioners but those who may not have felt comfortable walking into a worship service on a Sunday morning. I've heard many of you talk about how people who usually don't attend prayers services or discussions are now attending online, yet those who usually do are not.
St. Paul's and Christ Church are two examples of how the Church is trying and is learning to do things in new ways. How is your parish connecting and inviting people into your parish? How we are sharing our resources and showing we are bigger than one community? We have our diocesan churches worshipping and sharing gifts and resources. We continue to nurture our partnerships with other denominations and nonprofits and we all benefit. Thank you for your creativity, connectivity, and of course, for your steadfastness to God's call to be disciples of Jesus Christ — however that looks during this time.