Lenten Resources for Home Use
Lent will begin this next week with Ash Wednesday on February 17. We've compiled several resources for you that are especially well-suited for at-home use this year.
Life Transformed – The Way of Love in Lent
The journey through Lent into Easter is a journey with Jesus. We are baptized into his life, self-giving, and death; then, we rise in hope to life transformed. This Lent, communities are invited to walk with Jesus in his Way of Love and into the experience of transformed life. Together, we will reflect anew on the loving actions of God as recounted in the Easter Vigil readings. Together, we will walk through the depths of salvation history into the fullness of redemption.
Click here to access an Adult Forum curriculum, a Quiet Day curriculum, calendars and posters.
Living Well Through Lent 2021: Listening with All Your Heart, Soul, Strength, and Mind
Designed for use as an individual reflection or for group study, this Living Compass resource is a daily devotional that provides a foundation for seeking a deeper experience of Lent, an experience that will help prepare us for the true meaning of Easter. Available in both print and electronic editions here. A free downloadable facilitator guide for group use is also available. To learn more or to order, visit: https://www.livingcompass.org/lent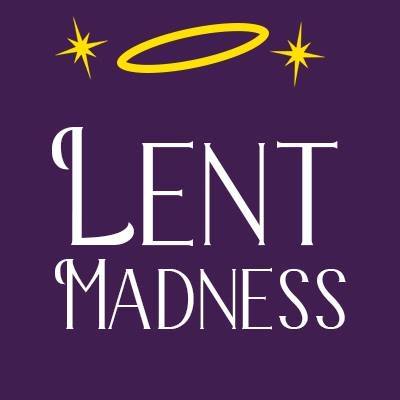 Lent Madness 2021
Lent Madness, the Lenten activity that allows you to get to know some amazing people who have come before us in the faith, begins Thursday, February 18. Thirty-two saints are placed in a tournament-style single-elimination bracket. Download the bracket, sign up for email updates and learn more by visiting https://www.lentmadness.org/.
You can also fill out a bracket online on this Lent Madness fan site: https://www.playlentmadness.com/.
Reflections on the Stations of the Cross
Episcopal Migration Ministries offers an audio compilation of its Reflections on the Stations of the Cross. This resource is appropriate for prayer at home and in congregations. The audio compilation features the liturgy of the Way of the Cross from the Book of Occasional Services, alongside meditations on each station. Thank you for praying with us. If you'd like to follow along, you may request the Reflections booklet here.
You can also sign up to receive daily devotions from Episcopal Migration Ministries. They will be sent to your email daily.
Journey to the Cross with d365
The d365 devotions are written by ministers, professors, students, teachers, missionaries, denominational leaders, and others who work with and care for students. These devotions are available year-round, but they offer a special Journey to the Cross series from Ash Wednesday through Easter.

Lent at Home Benedictine Practice
The Diocese of Northern Michigan created a Lent at Home booklet in the style of Benedictine Prayer, with adaptations of two of the "lesser hours" said during the day in the Benedictine tradition: Terce (said around 9:00 a.m.) and None (said around 3:00 p.m.).
Care for the Creation Ideas


Fast from Single-Use Plastics
Challenge yourself to turn from the sin of damaging God's planet and work to preserve the earth. Green Anglicans offers several challenges to help you learn where you can make sacrifices and improve our attempt to protect and nurture Mother Earth through actions such as fasting from single-use plastics and carbons or reducing our food waste. Find more information and calendars with activities and actions here.
Track your Carbon Footprint
Another way you can develop more mindfulness about how your lifestyle and choices that you make impact the environment this Lent is to track your carbon footprint. The Carbon Tracker from The Episcopal Church is a web-based application that helps individuals, households, congregations, and even dioceses to measure their carbon footprint and take steps to shrink it to fit a sustainable life. Click here for access to the carbon tracker.