Deacons' Call to be Living Examples of Christ's Call in the World
As followers and disciples of Christ, we are called to visible witnesses of our Savior in the world, unchanged in our faith in God as we do God's work, and servants to ourselves, our communities, the world and to God. This is our call to answer from our Savior.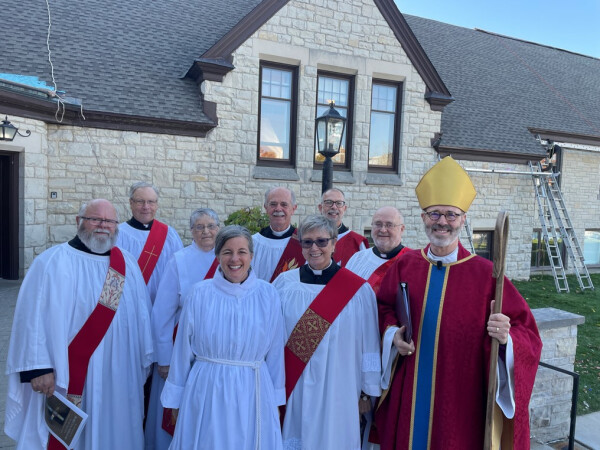 The overreaching vision of ordained deacons in the church and our diocese is to bring God to the people and bring the people to God in a servant role. Deacons do this in the liturgy by proclaiming the Gospel (bringing God to the people), leading prayer including the call to confession (bringing the people to God), and preparing and clearing the Eucharist table (a servant role).
In a faith community, deacons also bring the needs of the world to the church through outreach in the community, organizing, and bringing the resources of God's church by advocating and supporting those in need. They also serve the church community through pastoral care for those in need.
Deacons are called by God and the church to be living examples of Christ's call in the world. They do this by exhibiting and exemplifying those three characteristics of Christian service in the world:
Being Iconic – being a visible symbol of Christ's call to servant ministry, but not worshipped themselves.
Being Catalytic – supporting and encouraging others' Christ's call to servant ministry, remaining unchanged in our faith.
Being a Servant – being a visible example of Christ's call to servant ministry
The question is: are you or someone in your parish called to be a deacon, exemplifying that greater call to all followers of Christ through a servant ministry in your parish, in your community, or in the church? If you do not currently have a deacon ministering in your parish, you may feel that calling or have in mind someone who exhibits the servanthood of the diaconate. And if you do have a deacon serving with you, there may still be others who serve but have not explored the diaconate—and may also have a calling. After all, no two deacons are alike and serve the same ministries!
Bishop Lee brought attention to this ministry of the church during his time here. When he comes for visitation, he makes every effort to have a deacon to serve with him and promote diaconia—whether or not there is a deacon assigned to the parish he is visiting. As much as bishops, priests, and other deacons support and promote the diaconate, you all, as disciples of Christ, are in the best position to identify, promote, and support diaconal ministries in your parish, your community, and the greater church.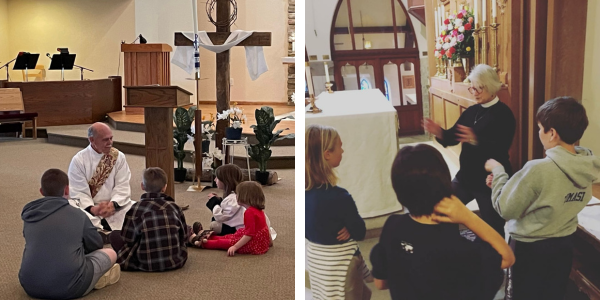 Recently the diocese revised the Deacon Handbook, a great resource on the vision of our diaconal ministry. This updated handbook provides a slightly different vision of the diaconal ministry in the diocese, how it is implemented and supported, and how and where deacons are assigned.
To assist you and others with examining a call to the diaconate, we have deacons who would love the opportunity to come to your parish to meet with you and/or those whom you feel might have a calling to the vocational diaconate. Raising up deacons helps build your parishes through focus on servanthood of all the baptized.
Pray on this, and contact any of the following deacons if you would like to discuss a call to the diaconate:
The Rev. Bill Dunlop
or
217.649.1236
The Rev. Terry Garner

414.807.4378