New Beginnings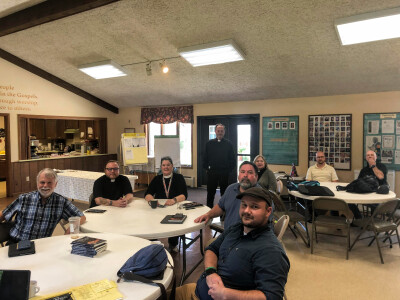 Clergy who are in new ministry settings in the Diocese of Milwaukee are invited to participate in New Beginnings. This is an opportunity to come together quarterly in order to build connections with others and reflect on shared experiences of ministering in a new context.
We utilize a variety of resources to jump-start our conversations. Our time includes an opportunity for sharing and listening, lunch, and the opportunity to participate in either a morning or afternoon session.
New Beginnings is facilitated by a rector in the diocese who also happens to be a gifted congregational consultant, along with the Canon to the Ordinary.
For more information, please contact Canon Scott Leannah, Canon to the Ordinary.