Update from the Way Forward Task Force: September 24, 2020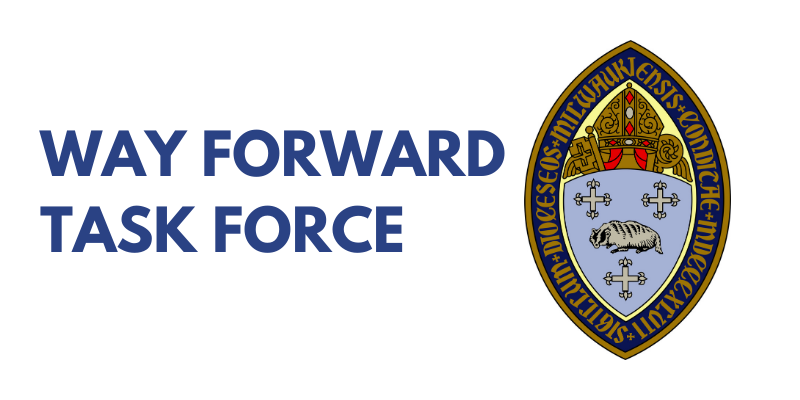 The Way Forward Task Force met this week and considered changes to our guidelines based on questions asked and comments from you all. This was done in the face of spikes in the COVID-19 case and death numbers, especially in rural counties as schools and universities reopened. Though the spike was anticipated, it still places all of us at greater risk. Wisconsin has the dubious honor of having many cities in the top 20 in the nation for cases/100,000 people.
The Task Force considered two things in the wake of these numbers: 1. Increasing the number of people allowed at outdoor services in 'green' and 'yellow' counties and, 2. Changes to restrictions on music. Both of these items required an extensive review of published research data on aerosol spread of COVID-19. The current published research does not support loosening the guidelines for either at this time. Many of the references are studies that are due to be complete later this year and may result in changes.
Therefore, the number of people allowed at outdoor gatherings will not change at this time. Many of you have taken advantage of the online services in the guidelines including Temporary Communion Under Special Circumstances. Currently, these services are one of the safest ways to navigate these times.
Additionally, we have updated guidelines for music to reflect the recommendations in the current research available. The guidelines for music had been recommendations, but, as a result of the review, we made them requirements. You can find the updated Frequently Asked Questions here.
We are just past the six-month point in of our journey through COVID-19. We are tired of the restrictions, the loss of our ability to gather and to worship as we please. This is a critical time in mourning those losses, and it is occurring as we enter fall and winter. It is a time when we need to tend to our wellness as individuals and communities, and to do those things that keep us well. Whether that is prayer, exercise, cooking, calling a friend or being involved in online gatherings, we need to find those parts of our garden that need watering and bring new life to our gardens.
This coming week the Way Forward Task Force will provide an update to the clergy on COVID-19, and that update will be available in the ENews next week. As always, please don't hesitate to ask questions and to pray for a safe end to this pandemic.
Rev. Bill Dunlop ( )