Take Your Faith on the Road: Episcopal Cycling Jerseys!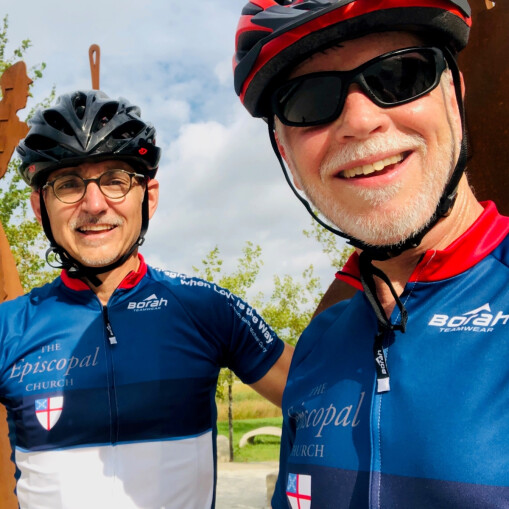 Bill Robison, member of Trinity, Wauwatosa and winner of last year's Bishop's Shield Award, has designed cycling jerseys featuring The Episcopal Church and Episcopal Migration Ministries (EMM) logos. And 10% of all sales will benefit EMM! It even has a quote from Presiding Bishop Curry on the sleeve. What a great way of showing your faith as you ride all the great trails around Wisconsin (living in Milwaukee, I'm partial to the Oak Leaf Trail, but there are so many great cycling spots here!).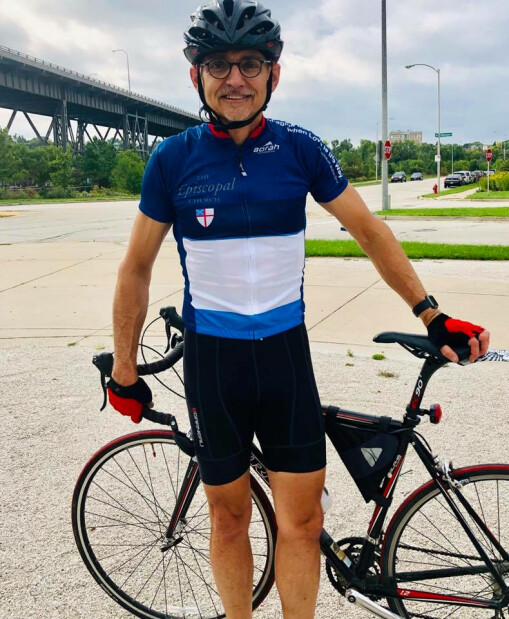 Read all about the origin and inspiration for the jerseys and order your own jersey on the blog post on the EMM website.