The expectant mom texted a message to Mary's Room Facebook page: "I am a single mom, expecting any day now, and I have nothing for the baby. Can you help?" The response was immediate as this is what we do at St Paul's. We were able to help her with baby furniture and equipment, clothes and diapers and our stash of new blankets and quilts made with love and donated from members of the parish and the Watertown community. Forty-five minutes later she was prepared for the new arrival!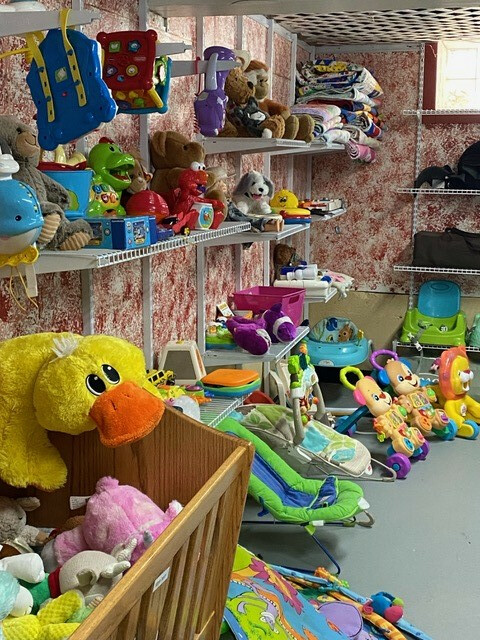 This was not an unusual circumstance for our outreach program. We have a lot of moms and dads who visit us for diapers, clothes and baby equipment on a routine basis, but we often deal with emergency needs and coordinate community resources as they arise.
Mary's Room is supported by the parish and the entire community. Many area churches have fundraisers and collections for us, and secular organizations give to us regularly. We collaborate with other outreach programs such as the food pantry, the free laundry service, and family services, creating a community safety net for families. In addition, we have received substantial support from the Watertown Health Foundation and Watertown Public Health to create a safety net for families in the greater Watertown area. We also have a trusted relationship with Jefferson County Human Services, and they accept referrals from us for families needing help with employment, housing, and child care.
We're proud that the Mary's Room model has been adopted by the Methodist Church in Fort Atkinson, and St. Paul's donated clothing items and equipment to get them started. It's good to have a sister agency in southern Jefferson County as the need continues to grow. We have no geographic limits at Mary's Room, and we are willing to serve anyone even if they are just passing through!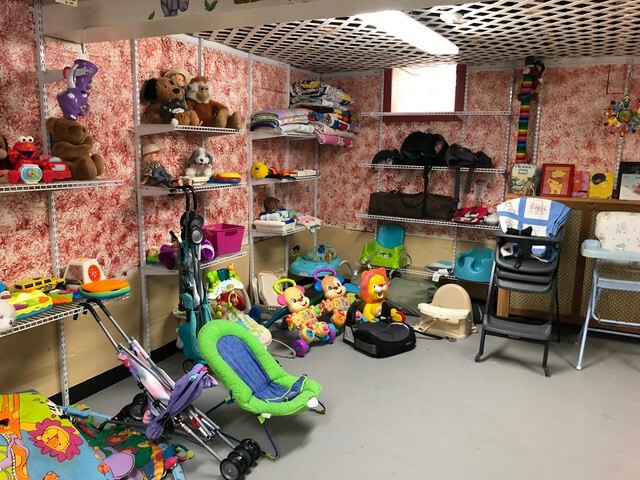 We are blessed with dedicated volunteers both from the parish and from the community. It is interesting to note that two of our regular volunteers joined the parish family after volunteering in Mary's Room as community members.
If you would like to donate to Mary's Room there is a donate button on our St. Paul's website under outreach/Mary's Room. Or, you can send a check directly to St. Paul's with Mary's Room in the memo line. If you are interested in setting up a similar outreach program in your community or with your parish, you can contact Alice Mirk, St. Paul's Outreach Coordinator, at or 920-219-0427.
Alice Mirk
Outreach Coordinator, St. Paul's, Watertown