An Advent Greeting from Bishop Miller 2019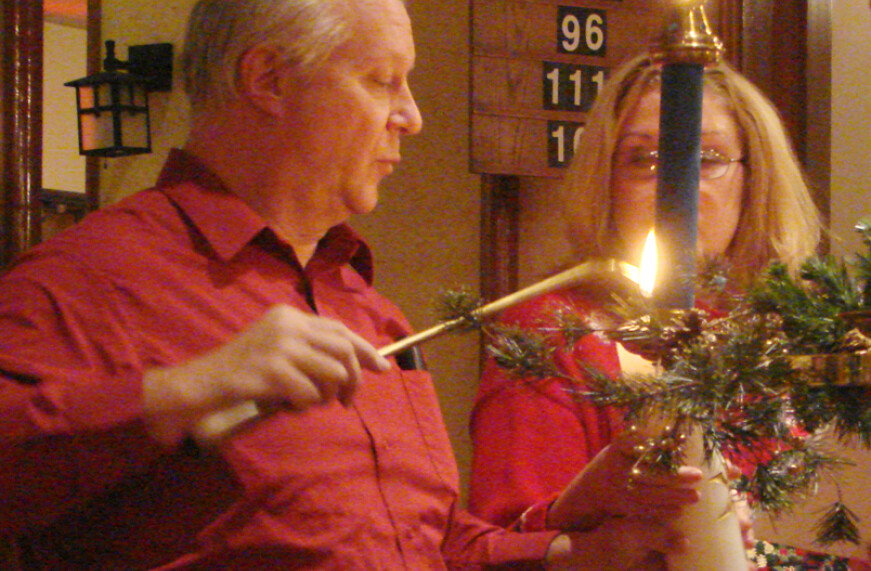 Hark! a thrilling voice is sounding;
"Christ is nigh," it seems to say;
"Cast away the works of darkness
O ye children of the day."
Dear Friends in Christ,
This above hymn came to mind as I prepared to write this Advent letter and begin to walk my last full liturgical year as your bishop with you. As most of you know, Advent is my favorite season of the Church year because for me it most resembles our life as Christians. We know that God has come among us in the incarnate one, Jesus Christ. We believe that Jesus will come again in glory. And so we live between the first and second coming of Christ in what is already, but not yet.
Advent is a season of urgency. The call to prepare is now. We pray "give us grace to cast away the works of darkness and put on the armor of light now" on the first Sunday of Advent. There is no time for waiting. This cannot be put off. For me, this urgency is amplified not only by the current political climate but by the news reports of farm closings in rural Wisconsin, increased numbers of homeless in our cities, and the increasing violence across our nation. I need Jesus to come and rule and reign and restore.
When I was young, a popular song sung by many choirs was this, "let there be peace on earth and let in begin with me." It expressed for that time the much-quoted adage of our day, "be the change you want the world to see." Advent invites us to be the kingdom — the reign of Christ — we want in the world. It reminds us of our citizenship and our way of living the citizenship, which we affirm at the beginning of each liturgy when we say, "Blessed be God and Blessed be his kingdom now and forever."
My prayer as I begin this holy season is, "Lord, let thy kingdom come. Lord, reign in me. May I be a sign of our kingdom for others." I invite you to join me in this prayer.
Yours in Christ,
The Rt. Rev. Steven Andrew Miller
Bishop