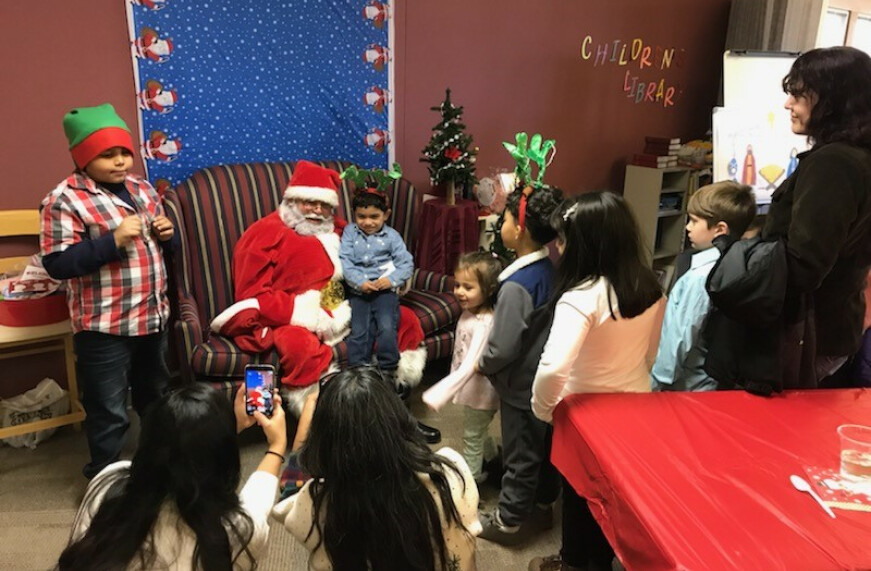 St. Mark's, South Milwaukee held its Pancake Breakfast and Las Posadas Pageant on Saturday, December 8. Guests that day were invited to join the children from their Sunday School (dressed as Mary & Joseph) for the Las Posadas Pageant following a special service celebrated by the Reverend Steve Kuhl.
Mary (Isabella), Joseph (Aaron), and attendees journeyed from door to door within the event, asking for lodging for the night, only to be turned away time after time just like the holy family were over 2,000 years ago. Finally they found welcoming shelter as they entered St. Mark's sanctuary.
St. Mark's was pleased to welcome over 80 people from the surrounding community who attended this special neighborhood Christmas celebration! Special guests Grandma Story Time and The Great Zotz joined Father Kuhl and read stories, entertained children, and invited everyone to enjoy a yummy breakfast.
Everyone was full of joy by the time Santa Claus made an appearance and told everyone to find the great big piñata outside!