Christian Formation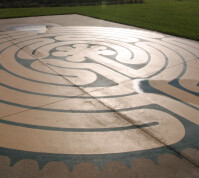 "Lifelong Christian Faith Formation in the Episcopal Church is lifelong growth in the knowledge, service and love of God as followers of Christ and is informed by Scripture, Tradition, and Reason."
- from "The Charter for Lifelong Christian Formation"
Recommended Resources
Baptism Preparation: Christ's Own Forever by Mary Lee Wile
First Communion Preparation: This Bread & This Cup by Mary Lee Wile
Confirmation: Confirm and Not Conform
Growing In Faith Formation Program
Adult Studies: Lifelong Formation
Curriculum Resources
Episcopal Children's Curriculum
Augsburg Fortress
Vibrant Faith Ministries
Living Compass
Liturgical Resources for Lay Ministers


Acolytes
Lay Readers
Lector's Quick Training Guide
In-depth Lector Training should take place annually and before a person is licensed as a Lay Reader in the diocese using For A Well Trained Tongue. This book is available for lending in the Diocesan Office.
Lay Eucharistic Visitors