Camp Webb
Camp Webb Works with the Diocese of Fond du Lac for 2021

The Diocese of Milwaukee celebrates camp ministry because it provides a place for our youth to experience new opportunities while remembering the never-changing presence of God's love. This year, with newness surrounding everything we do, the Diocese and a few of our well-beloved Camp Webb staff are collaborating with the Episcopal Diocese of Fond du Lac to create an awesome 2021 camp experience! Registration is open now.

At this time, in-person camp is our goal; we'll meet with the campers from the Diocese of Fond du Lac and beyond at Waypost Camp in Hatley, Wisconsin, which is one of three sites with Crossways Camping Ministries. At this site, our groups have exclusive use of the property, which is a very exciting opportunity for us all! We will be working closely with Waypost and the diocesan COVID-19 task force to ensure that we put protection protocols in place. In the event that we cannot meet for camp in person, a Camp@Home model is available (Camp@Home will also be available for those campers who are not ready to return to camp this year). Learn more by visiting the camp webpage at diofdl.org/camp.

The Camp Director is Erin Wolf, who is the Diocesan Youth Ministries Coordinator of Fond du Lac. She has over two decades of camp experience as camper, staff and director (including experience at our very own Camp Webb!) and she has an enthusiasm and love for this ministry. She can be reached at . For camp scholarship and DioMil-specific questions, contact us at .
Have some questions about what camp will look like? Camp Director, Erin 'Ernie' Wolf, is here to welcome you and answer some FAQs about camp 2021.
Are you curious to see what the camp setting for this year's Camp Webb experience with the Diocese of Fond du Lac looks like? You should! It looks great. And, don't worry, there's a gaga ball pit! Here's a video where Camp Director Erin Wolf shows you around the property and talks about the activities available:
We hope you'll join us for this new adventure!
Camp Dates

June 20-26:
Senior Camp (completed grades 9-12)
June 27-July 1:
Middler Camp (completed grades 6-8)
June 27-July 1:
Junior Camp (completed grades 2-5)
July 1-3:
Kinder Camp (ages 4-7 with an adult)
Registration

Registration opens April 15 to the Diocese of Milwaukee and will remain open through May 17. You may still register after May 17 if space is available, but there will be an additional fee. When you register, there will be an option for you to select that you are from the Diocese of Milwaukee. Space is limited. For scholarship inquiries, contact your home parish or reach out to Camp Webb at .
Interested in becoming a counselor?
Learn how at
diofdl.org/camp
---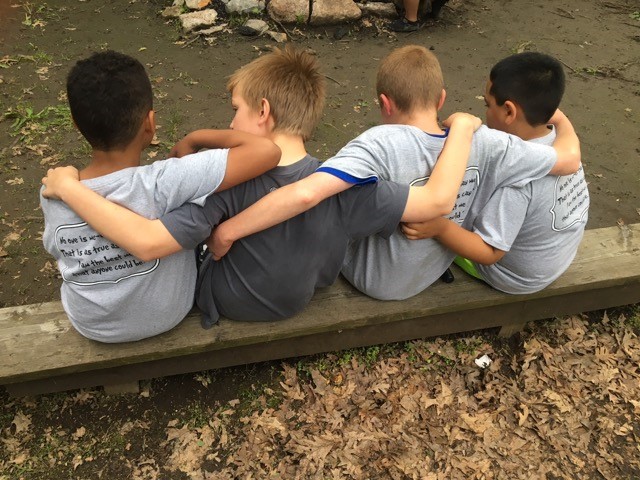 Camp Webb is an outdoor ministry of the Episcopal Diocese of Milwaukee. Everyone who comes to Camp Webb is given the opportunity to learn more about themselves and others, to discover more about The Episcopal Church, to develop a greater spiritual awareness, and to encounter Christ through living and learning in God's creation.
Links
Camp Webb on Facebook
Episcopal Camps and Conference Centers
Lutherdale Bible Camp
Camp Contact
or call 414-272-3028
All photos used with permission.